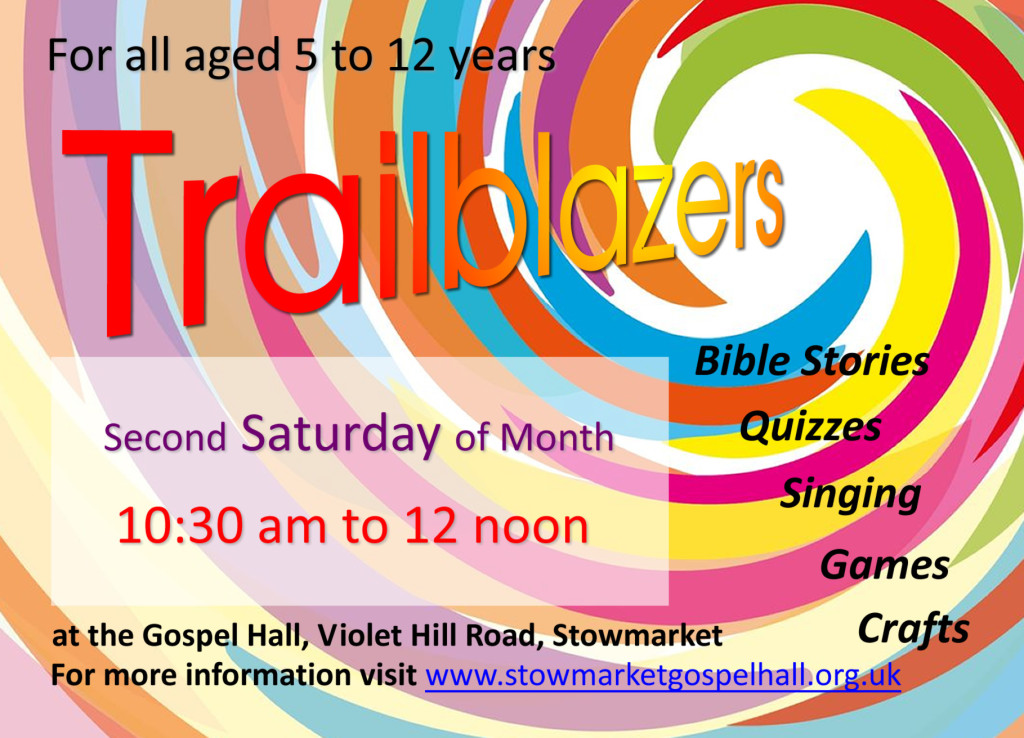 Trailblazers is a fun time for all children aged 5 to about 12 years old.  It is held on the second Saturday of each month during term time.
We have some singing, a Bible story, a quiz with some games and crafts.
The first Trailblazers for this school year will be on October 9th – we've got our Fun Time at Chilton Primary School on Saturday 9th September – the second Saturday in September.