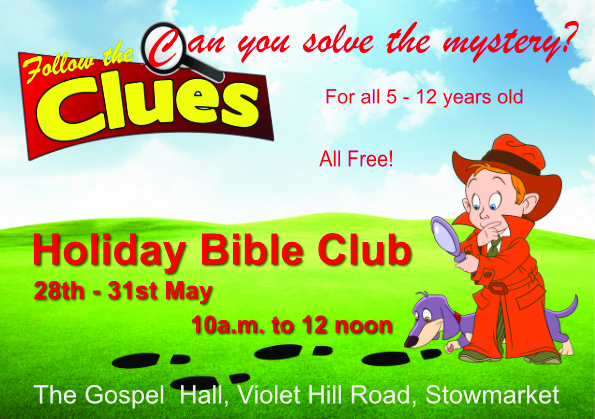 This year's Holiday Bible Club is called Follow the Clues. You will become a detective to solve the mystery. The puppets, Bert and Lucy will be puzzling over some clues but they may need some help to work it all out.
There will be lots for everyone to do with singing, games, quizzes and crafts. It's ideal for all children aged 5 to 12 years. There are prizes to be won and there will be a prizegiving for all the family on Friday 31st May at 6pm.
It's all free. There's no need to book. Registration is from 9:45am each day. Just come along and bring a completed form if possible.