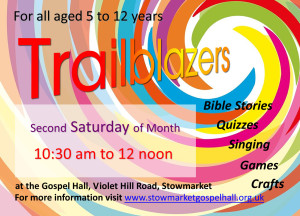 Trailblazers is a fun time for all children aged 5 to about 12 years old.  It is held on the second Saturday of each month during term time.
We have some singing, a Bible story, a quiz with some games and crafts.
There's no Trailblazers in August but we are having our Trailblazers Special on 8th September.