Peter's Seaside Adventures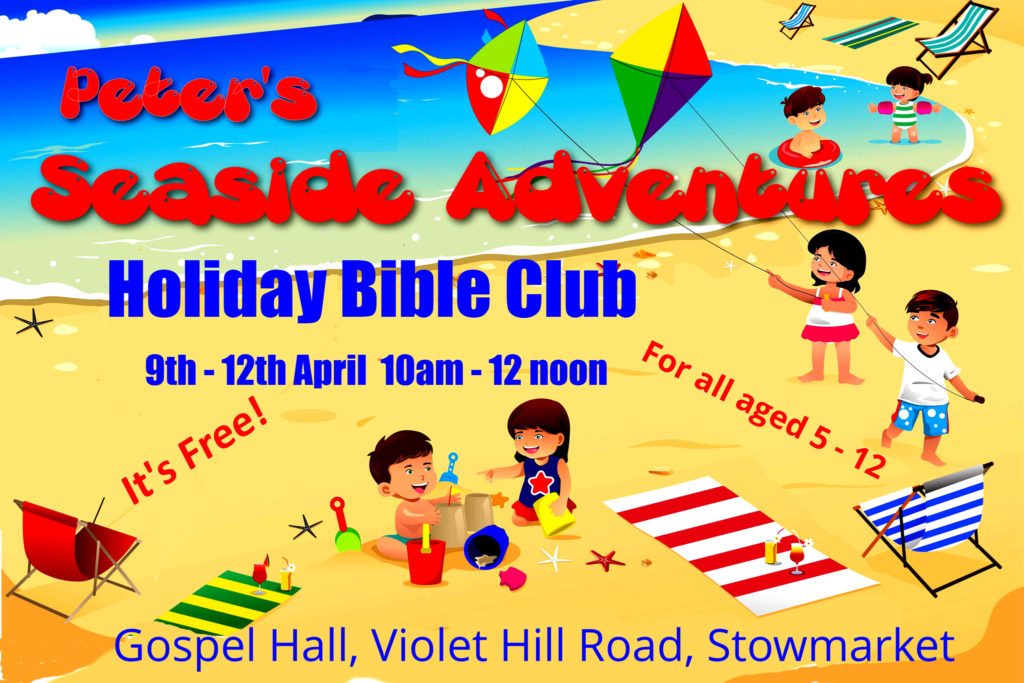 Our Holiday Bible Club for 2018 is all about the Apostle Peter and some of the big events in his life.  Since Peter was a fisherman and many of the the stories take place on or near the sea, there will be a seaside theme to the week.
The Holiday Club is suitable for all children aged 5 to 12 years.  We have singing, quizzes, stories and lots of crafts.  Bert and Lucy, our two crazy puppets will also be making an appearance.  They are always a great favourite.  Everyone is kept busy for the two hours and there is a break for a drink and biscuit in the middle.
It's all free and you don't have to book.  Leaflets will be given out at the local primary schools.  These include a registration form so, if you can come along with that it will speed our registration.  You can also download the form below.
We look forward to welcoming everybody to the Holiday Club and hope to make some new friends.  See you there!